Across Australia, the auctioning of properties has rapidly increased in popularity due to its many benefits. Any type of property can be sold at auction, and it's swift and effective nature is one of the many reasons as to why it's a prevalent choice.
Why choose an Auction sales Campaign:
Purchasers abide by your Sale terms and conditions.
You are in control of how much you spend on your marketing plan by choosing the length of time the auction is advertised to the public.
Preauction sales occur often, as buyer have the fear of missing out on a property. This often results in a buying price that is over reserve.
The Sale Contract is 'Unconditional'. This means the sale is final, with no cooling off period, and no subject to finance or inspection conditions.
Auction is a competitive environment which means your expected sale price may exceed expectation.
As mentioned, the best suited method of sale will always depend on your property and location. The team at EmCity Property will better assist you in choosing the right method of sale for your property, considering market trends and conditions.
Do you have a question about the auction process?
Please contact us on 8349 7747
or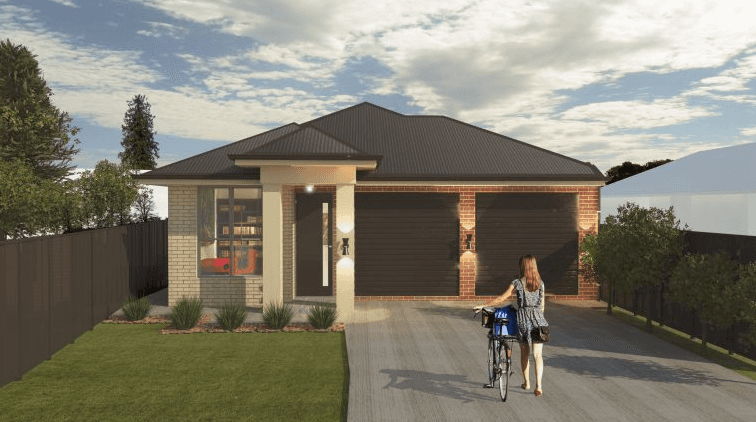 Huntfield Heights
8 Alveston Avenue
3
2
2
$419000
Description of Property
This house and land package is perfect for families, professionals or young couples. Situated near schools, recreation facilities and shopping precinct, a fantastic opportunity in Huntfield Heights.
This proposed house and land package is set in the quiet suburb of Huntfield Heights. AVAILABLE is the $15,000.00 First Home Owners Grant!
Included in this package you will find:
* Fixed Price footings
* 2700mm Ceilings
* Stainless steel appliances
* Split System Air-Conditioner
* Floor coverings and blinds
* Laminate Benchtop
* Full Landscaping to the front and rear yards
* Colour bond Roller door
* Much, Much more
*Conditions apply. Note: Plans and photographs are for illustration purposes only. Prices may vary depending on selections, engineering, council and utility requirements. The house and land package is not owned by EmCity Property. EmCity Property makes no representation about the suitability of the land or build. EmCity recommends obtaining professional advice to ensure terms and conditions are satisified.
Contact the Agent Directly