Emcity Property is a real estate company. All the information provided is of a general nature and the necessary professionals should be engaged We recommend that you seek advice from a finance professional before committing to any form of contract. In all cases of receiving information Emcity Property assures you that all your information will be held in the upmost confidentiality. Users of our product, website or service are promised the strictest confidence of their information. Any of which information used is stored and restricted under the Privacy Act 1988.
Fees and charges
Emcity operates via Commission structures as well in some cases referral fees from our trade partners. The referral fee does not affect the borrowing capacity or financial stability of the client. Referral fees, marketing agreements and or commissions are paid from the trade partner or land developer.
Financial advice
Emcity Property is not a financial service, we offer advice of a general nature. You should consider seeking independent legal, financial, taxation, or other advice when considering your circumstances.
Third parties
Our websites contain hyperlinks to other websites operated by parties other than Emcity Property. Such hyperlinks are provided as a reference by Emcity Property. We do not control such sites and are not responsible for their contents. Emcity Property may receive commission, on this basis we are not liable to disclose such commission, fee or reward expect as may be and only to the extent required by the law.
Governing Law
The terms and conditions stated and that of the resolution of any dispute between Emcity Property and you will be governed by and construed in accordance with the laws of Australia, without giving effect to any principles of conflicts of law. Any legal action or proceeding between Emcity Property and you related to these terms and conditions will be brought exclusively in a court of competent jurisdiction in Australia.  Emcity Property upholds their legislation through education all in accordance with REISA and that of the current legislations of www.legislation.sa.gov.au. Emcity Property welcomes all our clients to shop around, ascertaining other quotations, advice and checks to ensure that you move forward with us based on an educated decision.
Open to other choices
The team at EMCity Property always advise our clients to collect other information via other channels so they are making an educated decision based on their own research. All information disclosed to clients through EMCity Property is governed by state and national bodies. The information given is of a general nature and you should consider if the product is right for you.
Copyrights
All content of EMCity Property is copyright under the law. Any use of our photos, text or website must have written authorization from the team. All copyright material belongs to EMCity Property.
Second Language
EMCity Property prides itself on assisting clients who speak a language other than English. Our team members are fluent in Asian and Italian languages. Should you wish to have a translator, one can be arranged at the cost of the client.
Do you have a question about the auction process?
Please contact us on 8349 6299
- or -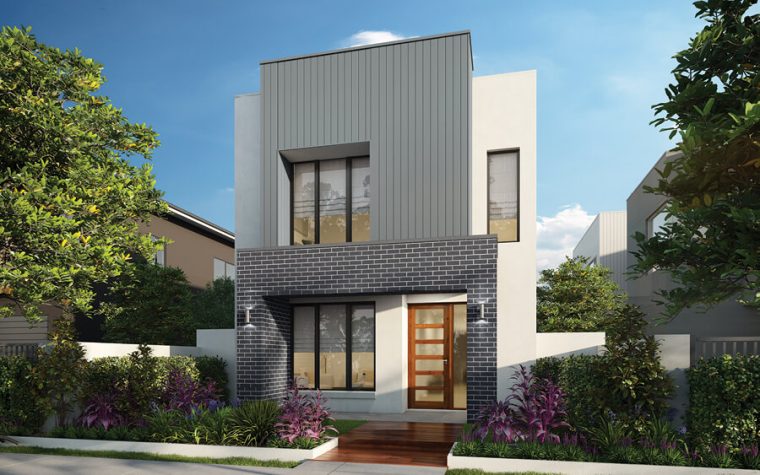 Mount Barker
1 (LOT 526) Amhurst Avenue
3
2
1
$319,000
Description of Property
Beautifully positioned in the heart of Mount Barker's most prominent estate, Bluestone! This beautiful townhome has everything you are looking for in a modern designed home. This low-maintenance family home offers its new owner a state of the art lifestyle with quality fixtures and fittings throughout and will appeal to professionals and young families looking for an easy-care, Torrens Titled allotment.
Walking through the front door you are greeted by a spacious separate living area, flowing onto a stylish modern kitchen with gas cooktop, dishwasher, stainless steel appliance, light-filled family/meals area, convenient powder room, and your beautiful outdoor entertainment area.
Walking up the flight of stairs will see you enter a spacious retreat for you, three spacious bedrooms, 2 bathrooms all with built-in and Main bathroom with separate bath and shower.
This very affordable $319,000.00 NON-TURNKEY package allows you to finish your own home or investment property with a little bit of YOUR style*.
First Home Buyers can take advantage of their $15,000 First Home Owners Grant (FHOG) and the interest-free government loan of $10,000*. These costs pay for your interest and other upfront costs during construction. You'll be building with a Homestart accredited developer which allows you to achieve homeownership on a low deposit from as little as $3,000*.
Mount Barker is a growing suburb in the Adelaide Hills. With steady population growth, there will be a favorable return on investment. Bluestone Estate is elevated and framed by the rolling Adelaide Hills. The estate is close to parks, shops and schools. It also has its own range of outdoor activities, including exercise parks, playgrounds, and walking trails. From exploring the farmer's markets, wineries, and beautiful wetland trails, Mount Barker really is a genuine community.
Contact EmCity Property and ask for Jonathan Parini on (08) 8349 7747 for a free, no-obligation market analysis based on current trends within the forever growing market. With multiple years of experience in the real estate industry our agents have access to "ready to buy" clients and developers. Make selling and buying your next home easy!
*Please contact our agent to confirm the inclusions of NON-TURNKEY package.
**For further information regarding HomeStart $3,000 deposit House and Land Package and interest-free loan, please check on their website at https://homestart.com.au/learn-more/im/building/house-land-package and https://homestart.com.au/home-loans/low-deposit-loans/low-deposit-loan. Terms and Conditions are applicable.
***The pictures shown is for illustration purpose only.
RLA 282 765
Council / District council of Mount Barker
Built / 2020
Land / Approx. 174.00sqm
Build / Approx. 142.14sqm
Council rates / TBA
Water rates / TBA
ESL/ TBA
Approx. rental range / TBA
Contact the Agent Directly